Submitted by Sadee on Fri, 11/30/2012 - 15:32.
Friday, Nov 30: THE DEEP END SESSIONS with DJ Ali Gruber at Market Market Café
Posted by Sadee
Introducing an all new series for hunkering down and cozying in this winter...
a night of B-Side soul, R&B, hip-hop, deep-vault funk, world boogie, and other jewels from the dusty corners of DJ Ali Gruber's record room.
DJ Ali has a degree in music history and 14 years of vinyl collecting. She's spinning up a series of obscurities, rarities, and deep-in-the-crate gems.
December 1, 2012
10pm - 1am
Market Market Café
1 Madeline Lane (on Route 32N)
Rosendale, New York 12472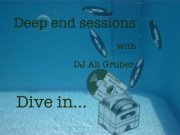 Add new comment